Plush Pet Customized Comfortable Pillow Creative Personality Cushion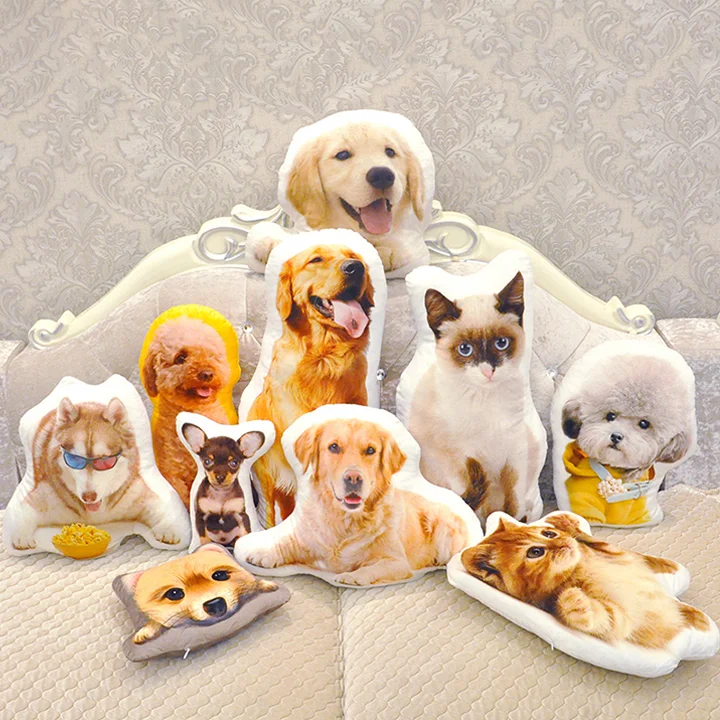 Plush Pet Customized Comfortable Pillow Creative Personality Cushion
Know Before You Shop:
We need
8-12 working days
to finish your order, so we can make sure to provide good quality artwork for you
(Not including delivery time).
please make sure that you accept it before the purchase.



You are free to choose the content you want to customize, like your pet: cat, dog, horse, turtle, etc; Or your lover in different places, you can sleep with a pillow, just like holding him/her; Or anything else you want to be with you all the time. Suitable for birthdays, graduation ceremonies, wedding anniversaries, Valentine's Day, and other holiday gifts.

❤️ Pillow Material: The custom pet Molding pillow cover made of printed on high-quality short plush, smooth, non-fading, and anti-pollution, machine washable; Filler: 100% PP cotton, soft, no pollution.

❤️ Pillow Size: There are FIVE sizes to choose from: 12inches, 16inches, 20inches, 24inches, and 28inches. Based on the personalized images you provide, we will choose the longest side as a reference. All shape pillows are double-sided. If you only want to print a single-sided pillow, you can contact us in advance and we will customize it according to your requirements.

❤️ Unique Gifts: Custom pillows embody your design and ideas, Personalized pet photo pillow is cut out to the shape of your Love. making it the perfect gift for pets, friends, family, and even yourself.

❤️ How To Send Picture:

Upload Pet's photos

. You can use any picture. Please try to increase the pixel height of the picture to avoid printing blur and if you are going to take a picture make sure that the body is as close to itself as possible.
Tips:
The clearer the uploaded photo, the better, and the head area should not be blocked or cropped.

Hand-made customized products do not accept returns or change photos during production, I hope you can understand this.