Adjustable Hanging Bugs Self-Entertainment Cat Toys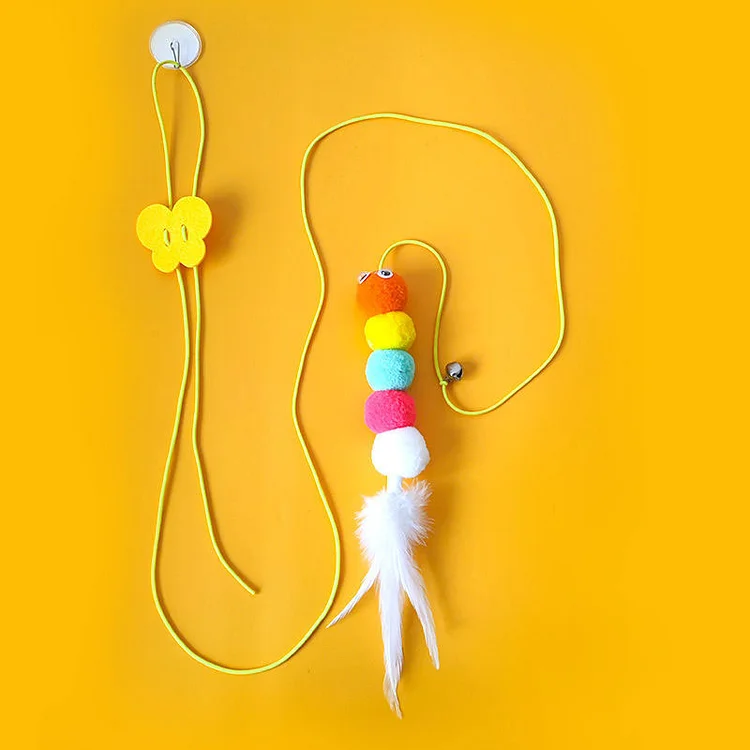 Adjustable Hanging Bugs Self-Entertainment Cat Toys
Free your hands!
Cats won't be bored even at home alone!


Key Benefits
Provides hours of entertainment for your cat.
Easy setup, just hangs on the door and watch your cat go wild.
The hanger is plastic coated so it won't mark your walls.
Adjustable elastic cord allows desired toy height.
Key Benefits
We recommend that cats be supervised when playing with all toys. Proper supervision can help prevent accidental swallowing of parts. All toys should be inspected periodically to ensure that parts have not been chewed loose. Do not permit your pet to continue playing with a broken or damaged toy.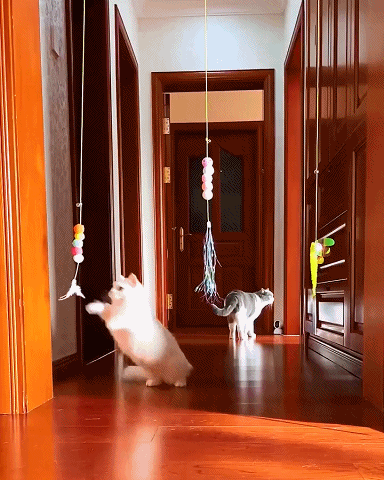 Easy to install
This toy will plunge your cat into unlimited playtime!
Eliminate bad emotions in cats
Features
Attractive.

The bugs

shape design comes from the nature of cats which can attract the attention of cats.

Release the pressure.

Toys can let cats do some exercise which is beneficial for their health, and it can ease cats' unhappy mood and release the pressure.

Self-entertainment.

It can accompany cats to spend boring time when the owners are not at home.

Adjustable.

The length of the telescopic rope can be adjusted according to different usage scenarios

Safe and non-toxic.

Made of cotton plush that is safe and non-toxic for your pets.

Durable.

Made of high quality and durable cotton plush that is perfect for biting, chewing, and kicking.