Feather Balanced Wheel Automatic Rotating Tumbler Cat Toy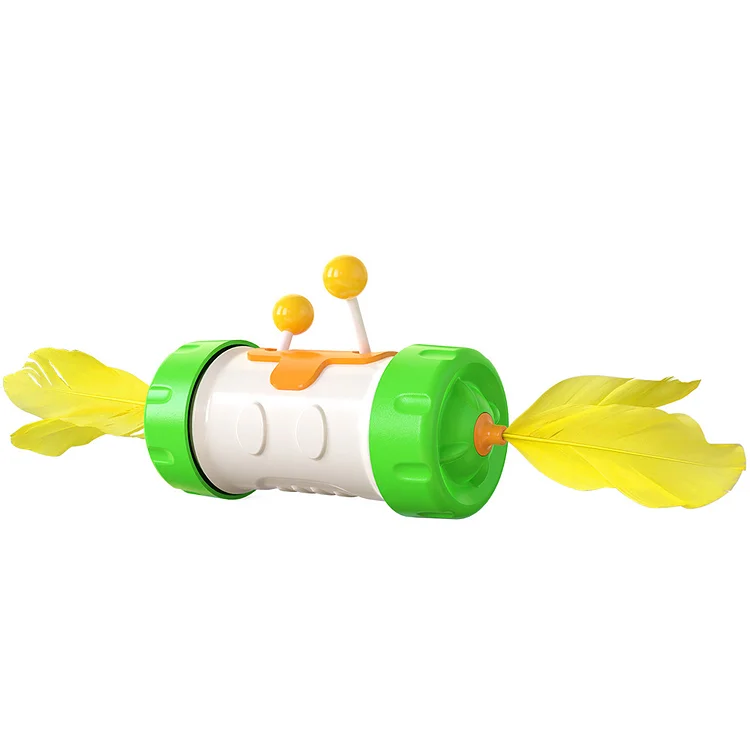 Feather Balanced Wheel Automatic Rotating Tumbler Cat Toy
MULTIFUNCTIONAL CAT TOY: It integrates multiple functions such as self-weight balance, funny cat ball, funny cat feathers, etc. Multiple funny cat elements attract more attention and interest in playing.

SELF-WEIGHT BALANCE MOVEMENT: This product adopts a self-weight balance system, no electric drive is required. After the cat touches it, it will move back and forth by itself, and it will not be knocked over by the cat during play, which adds to the fun.

BALL ROD DESIGN: There are two balls in the middle of the top of the product, which can move up and down irregularly under the action of external force, which can attract the cat's attention.

WITH FEATHER: When the cat is playing, it can push the toy body forward and backward with gentle force. The two sides of the main body are designed with funny feathers, which can also swing irregularly under the action of the high elastic spring booster rod to meet the requirements of cats like feather toys.

SIMPLE & DURABLE: The toy is made of healthy and safe ABS, strong and durable, not easy to be damaged. Simple to use, it can help to increase their movement & keep fit healthy, release cat's extra energy to achieve weight loss, stabilize their nervous emotion.
Notice: Actual color may be slightly different from the image due to different monitor and light effect. Please allow 1-3cm deviation due to manual measurement.
Material: ABS, feather
Size: 15.7*7.1*7.1cm
Battery: No
Color/Style: As the picture shown
Weight: 234G
1 X Tumbler Cat Toy