Interactive Cat Treat Puzzle Toy - Pets Food Slow Leak Dispenser - Pet IQ Training Toy - Stop Overeating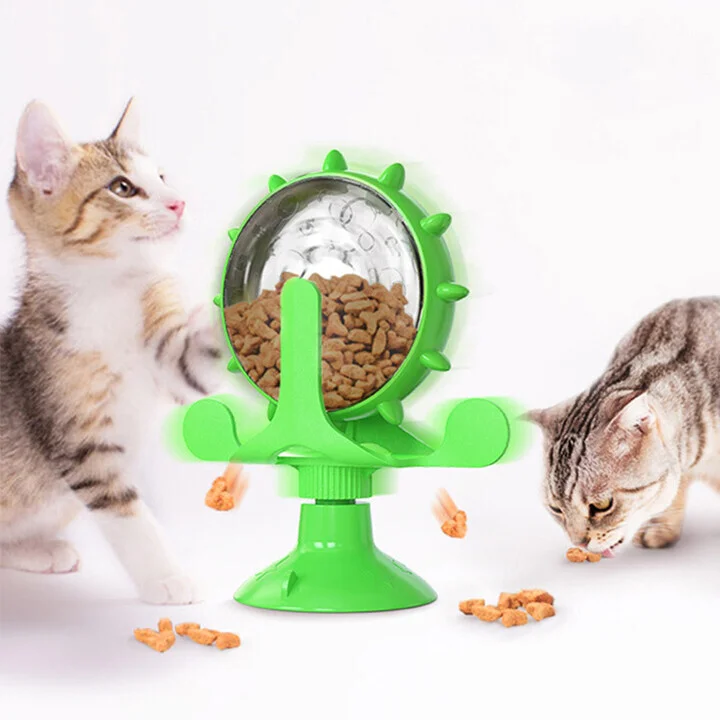 Interactive Cat Treat Puzzle Toy - Pets Food Slow Leak Dispenser - Pet IQ Training Toy - Stop Overeating
😺The cat can rotate the toy by a light push. The leaking hole will drop food when the main part rotating, to attract the cat's interest in playing. The toy will improve the cat's IQ, relieve the cat's anxiety and keep the cat's eating healthy when playing.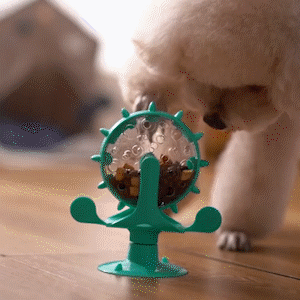 😹The new and original wheel-shaped design allows the cat to rotate the wheel vertically in 360 degrees by a light push when playing, which brings more fun to the cat.
😻The design of a powerful suction cup is able to the product to adhere to any surface, such as wooden floor or rough ground, doors, windows, and walls. It can be vertically or horizontally absorbed. The overall suction cup is stable and not easy to be pulled apart, which enables the product can be used in a wider range of spaces and scenes.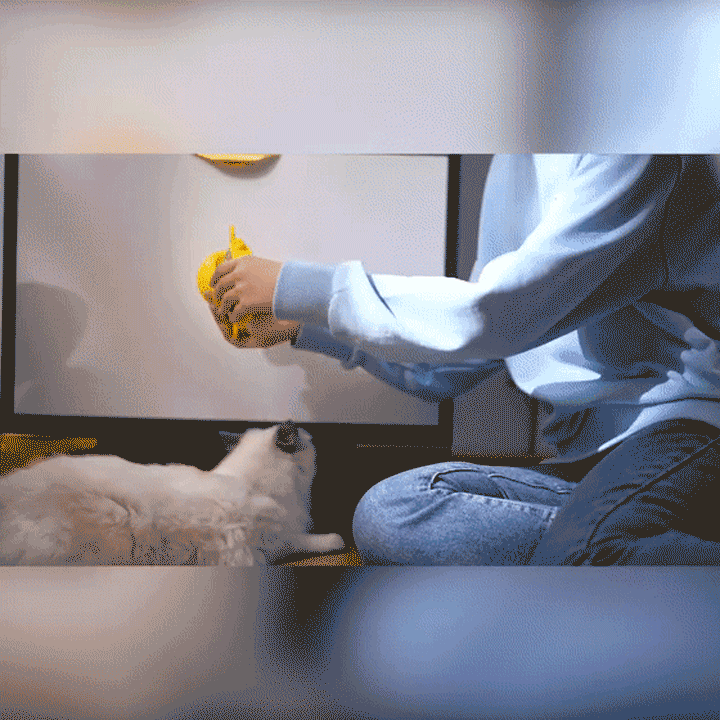 😼The cat will continuously increase the frequency of body movement during playing, which will strongly attract the cat's interest to play. Using this toy regularly can improve the cat's physical fitness.
😽Multiple cats can use this toy together to increase the cat's happiness and relieve the cat's daily anxiety when they are boring. So that the cats will not have the habit of destroying home furniture, clothes, etc.
😸This is a multifunction cat food leaking toy, just remove the soft rubber stopper on the top and add cat food or snacks directly.
🙀These goods are made of environmentally friendly and healthy ABS and FOR mate, which is stable and durable, will not be broken by a cat, and is easy to use.
😾Specification
Product weight: 0.2lbs
Product material: ABS
Product specifications: 6.41in * 5.4in * 2.9in