Interactive Birdcage Squeaky Toy for Indoor Cats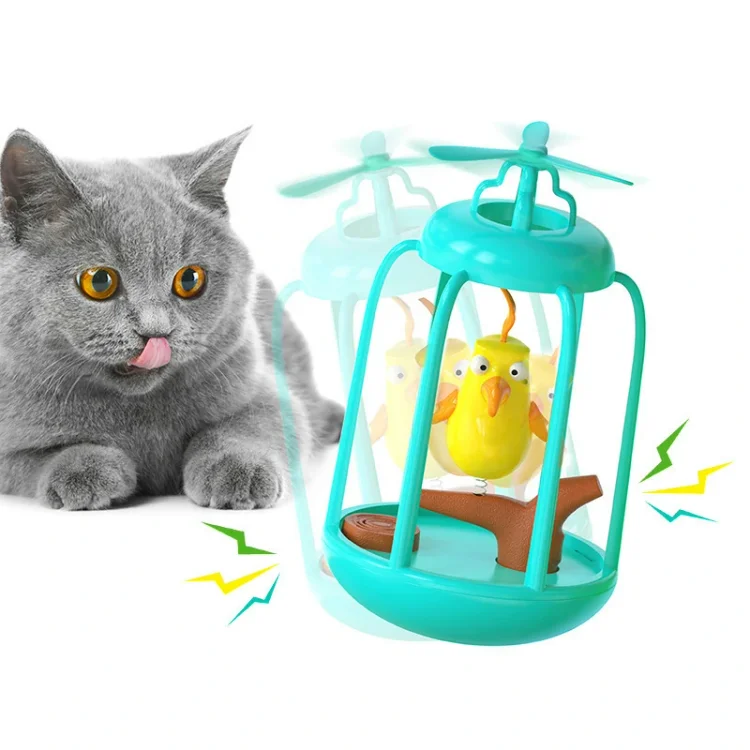 Interactive Birdcage Squeaky Toy for Indoor Cats
Interactive Birdcage Squeaky Toy for Indoor Cats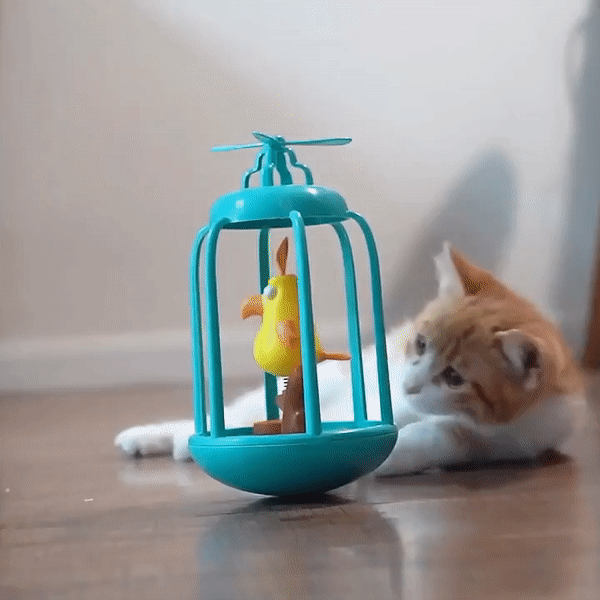 Have you ever noticed, a kitty is not born to be intimate with the owner, it's all about training!
Nothing is better than a toy to train a smart kitty! Are you still using the teaser stick、hands and socks to tease your kitties?
If you say so, then you are left behind! This is the toy that kitties can easily entertain themselves, a must-have toy for the owners, meanwhile, the toy that drives all sizes and ages kitties are crazy in love with, an epic design in the kitty toys industry!
Our toy has a simple way to enjoy, the self-balancing system is at the bottom of the toy, we don't need the electricity for this toy, the toy will shake around as soon as kitty touches the birdcage or the bird gently, meanwhile, under the help of the spring, the bird inside the cage will shake irregularly. On the top of the toy, the propeller will rotate at high speed, endless fun during playtime, kitty will explore the new world with it.
The multifunctional kitty teaser has a birdcage style、squeaky sound、spinning windmill, and other functions, all in one toy. We designed it for faking the part of catching birds, kitty's favorite thing, simulating the birdcage, let kitty be the real hunter.