Foldable Cat Scratching Board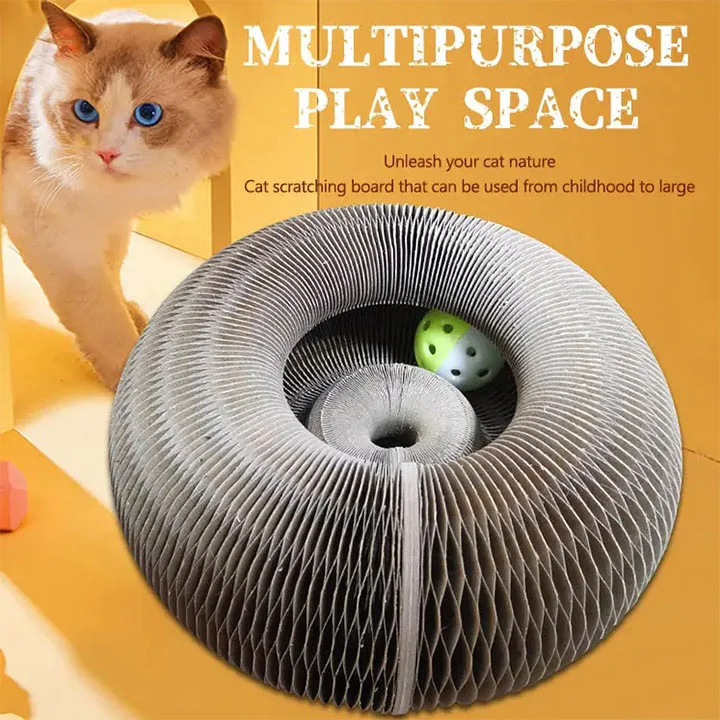 Foldable Cat Scratching Board
My cats love it!
The turbo transform fit can change to multiple scratchers.
Superior cardboard & construction lasts longer than other scratchers, to train your furry friend
away from the sofa, carpet, and any other furniture.

Thoughtful Design:
The 2-in-1 transformable shape
design blends well into most home decor designs.


Eco-friendly and recyclable:
Made of 100% eco-friendly and recyclable corrugated cardboard, non-toxic cornstarch glue. The attractive design is in neutral colors.

Cats love it:
The textured scratch surface provides the right spot for your cat's natural scratching needs. Durable, double-sided cat paper is more durable than traditional cat paper.
Includes Catnip, Colorful Jingle Balls:
Attract your cat to a good workout and relieve stress. Extra cutout to place a colored ball to help keep your cat interested and entertained for hours!
Must-Have Cat Scratch Board:
Premium cardboard and construction outlast other scratchboards, keeping your furry friend away from sofas, rugs, and any other furniture.

Specification:
Material: corrugated honeycomb paper
Size: 24x24x10cm (9.4*9.4*3.9in)