Fluorescent Green Pet Outer Bag Carrier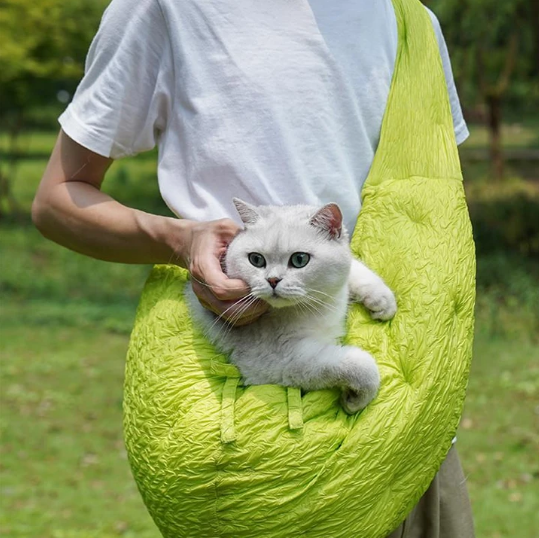 Fluorescent Green Pet Outer Bag Carrier
Super Fashion Fluorescent Green Color with a super cool pattern, suitable for the camping&forestwalk

Double protection device for safety buckle and safety mesh. Apply the harness or collar to the pet to prevent it from jumping out suddenly. The safety buckle is connected with the spring rope, which plays the role of buffer and protection when the pet accidentally jumps out of the pet bag and reduces the shock to the pet. The opening of the net is adjustable, and the adjusting buckle is placed on the back of the pet, which is convenient for adjusting and is not easy to hurt the pet.

The Multi-functional pad may be used as a shoulder pad, which can be superimposed on the shoulder strap to reduce shoulder pressure. It can also be placed in the bag as an inner cushion to provide support for the pet, and can also be used as a daily cushion for the pet.

The inner of the pet bag has a pocket, which is convenient for carrying small items, such as mobile phones, keys, dog food, etc.
Size: