Feather Cat Self-entertainment Toys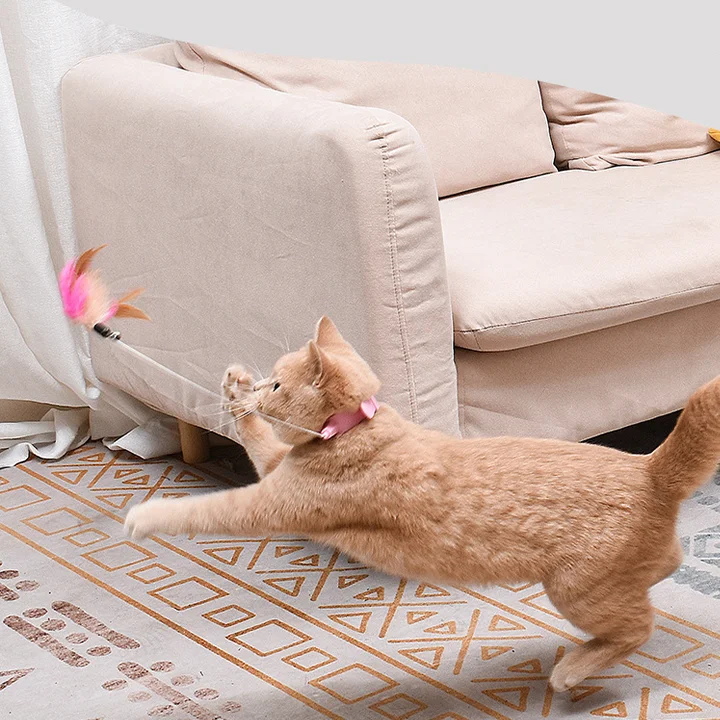 Feather Cat Self-entertainment Toys
This Cat Teaser Collar will be a lot of fun for all the cats in your life. Just set it up, play with it, and watch your cat run around and be a crazy kitty as you quietly read a book or look at the sunset. Your cat will love that this toy is interactive and fun and it will keep them happy and active, too! So they will spend more time playing with the toy than you!😂😂😂
🐾Can stop your cat from destroying your furniture:
This toy can increase the happiness of cats, relieve the anxiety of the cats' daily boredom and keep them busy so that they will not have the habit of destroying your furniture and clothes anymore!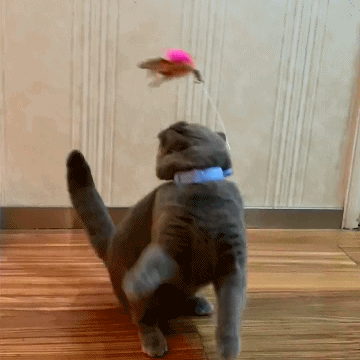 You can get all your cats to play together! You can create a fun, playful family environment while you're at work.
🐾Cat Teaser Collar that can free your hands: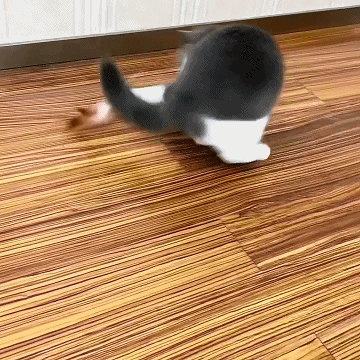 This Cat Teaser Collar can be set up easily in any place like on the top of the shoe, your cat's neck, and some furniture. You can use it for hours and hours, and it will never get boring!

🐾100% Safe and Soft materials and Detachable Design:

This toy is made of ABS, delicate and soft materials combined and designed for comfort on a cat's sensitive neck.
🐾Adjustable Design:
Adjustable Design can fit pets whose neck girth is within 34.1 cm(13.4 inches). So other small animals whose neck girth is within this size can wear.


The latest design cat teaser - The cat wears the adjustable collar, and the feather on the spring link is right in front of the cat, making them run and jump like a wild animal, driving your cats crazy with joy!

For cats of all ages - This interactive cat toy wand will help your Indoor cats to flip, jump, pounce, chase. Great way to get your cat's energy out and do more exercise, making your cat be released and happy!

Cat teaser size - This 13-inch adjustable cat collar with 13-inch detachable spring is very light, flexible, durable, and easy to store which can cover a large space for playing, it can really get your cats to exercise

Easy to use - The cat feather toy is very light so cat-teasing is no longer a tough job for you. You can even sit on the couch watching TV while teasing cats with these cat kitten toys

Good cat gifts - These cat toys can be used for longer periods of time. It's a good cat gift! Your fur baby is happy, we are happy. For any questions, please feel free to contact us without hesitate, we will be glad to help you