Electronic Turntable Ball Automatic Interactive Cat Toy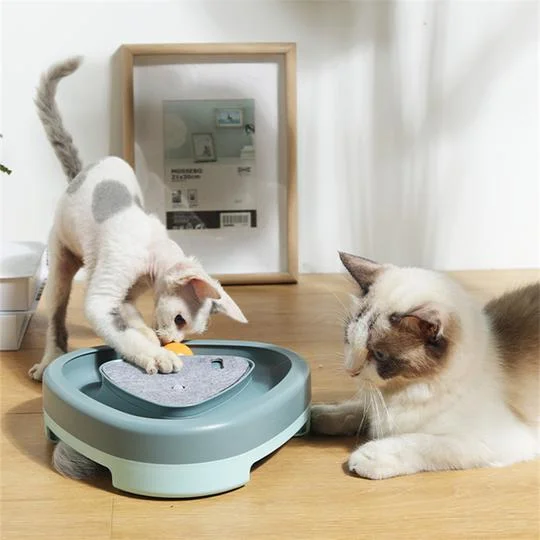 Electronic Turntable Ball Automatic Interactive Cat Toy
Features:

Irregularly moving feathers below lure cats to chase. One press to turn on, automatically attract curious cats
Both sides are available, flexible to tease the cat. More choices, more novelty
When it is turned on, it will automatically turn on the induction system, and the cattle teaser will be automatically turned on when the car is within 50 cm. It will automatically sleep after the cat leaves for three minutes
When the toy is running, it will make a birdsong sound, which is easier to attract the cat's attention
Durable felt for grinding claw.
Antiskid pad

Size Instruction:

Need to prepare 3 AAA batteries by yourself.