Eggshell Funny Interactive Cat Toy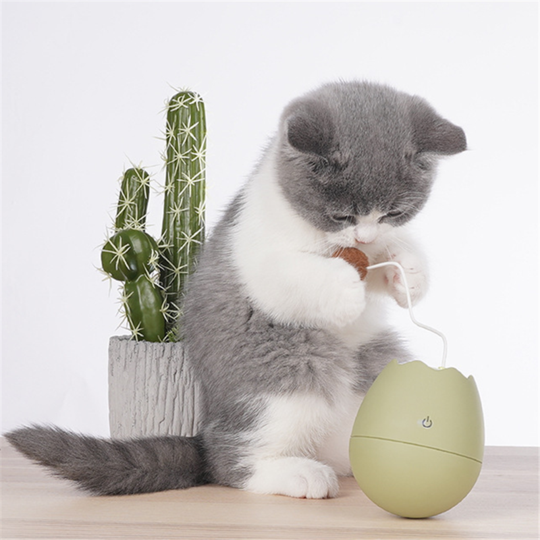 Eggshell Funny Interactive Cat Toy
Silent operation, 360° irregular rotation, inspire hunting nature.
The toy will automatically stand by after three minutes of no interaction, and will automatically run after the cat touches it, reducing battery consumption.
Environmentally friendly ABS, care for the health of cats.
The temptation of eggshells makes cats bewitched.
Release emotional stress, consume excess energy, exercise the cat's reaction ability, and match cute macarons to make cats love their claws.
Eggshell shape, classic design, colorful colors.