Cat Window Perch Cat Hammock Window Seat with Strong Suction Cups Window Mounted Cat Bed for Indoor Cats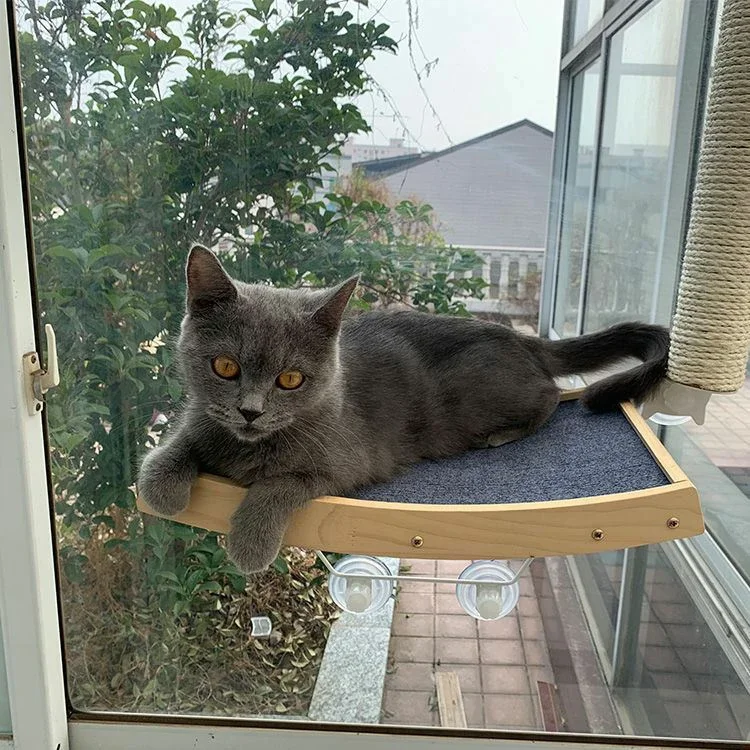 Cat Window Perch Cat Hammock Window Seat with Strong Suction Cups Window Mounted Cat Bed for Indoor Cats
Cat Window Perch Cat Hammock Window Seat with Strong Suction Cups Window Mounted Cat Bed for Indoor Cats

Compared with other brands of cat hammock made of tubes, Walfinds Cat Window Hammock uses a stronger pine cat window perch with comfortable carpet cloth and upgraded suction cups, making the cat hammock more durable.
Five suction cups are provided, four for usual usage and one for replacement. The upgraded suction cup can be more strongly mounted to smooth surface especially for window glass.
The load-bearing capacity can reach 40 lbs, but please make sure that the four suction cups are kept parallel which could keep the suction cups strong suctions for a long time.
Your cats can freely bask in the sun 360° on the cat window hammock or lying lazily in the cat window bed.