Cat Pan Cat Litter Box Open Top Kitty Litter Box with Shield and Cat Litter Scoop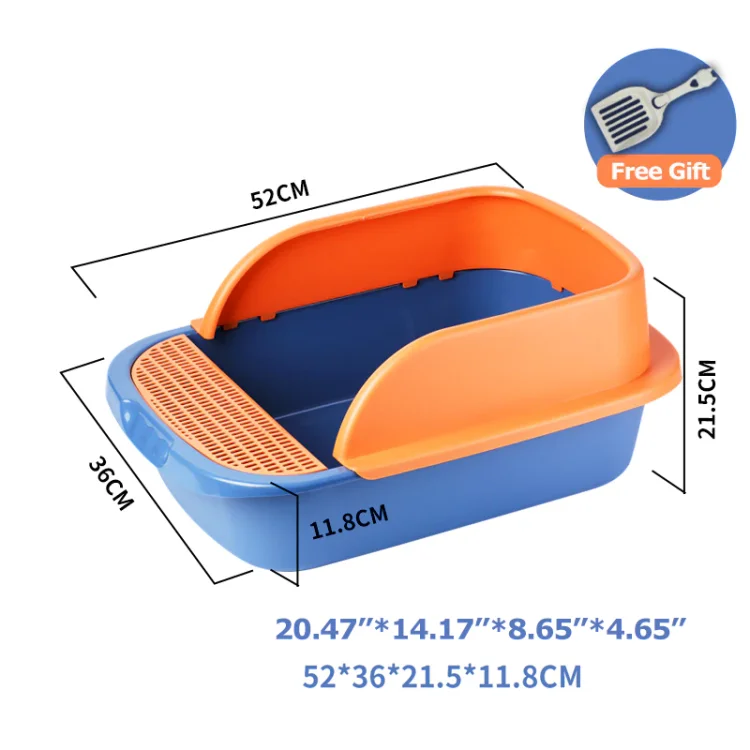 Cat Pan Cat Litter Box Open Top Kitty Litter Box with Shield and Cat Litter Scoop
Cat Pan Cat Litter Box Open Top Kitty Litter Box with Shield and Cat Litter Scoop
The open design increases air circulation and dispels unpleasant odors in the litter tray, allowing cats to live in a comfortable environment and breathe fresh air, while playing a key role in their health.
In consideration of your cat's natural habit of always coming in and out frequently, this litter tray has a raised top and a double barrier design to effectively prevent your cat from bringing out litter and urine when it jumps out, giving you a clean home environment.
Cat litter scoop is included and conveniently hangs on the side of the covered litter box for storage.