Cat Litter Scoop Integrated Detachable Deep Shovel Holder with Poop Sifting and Litter Bags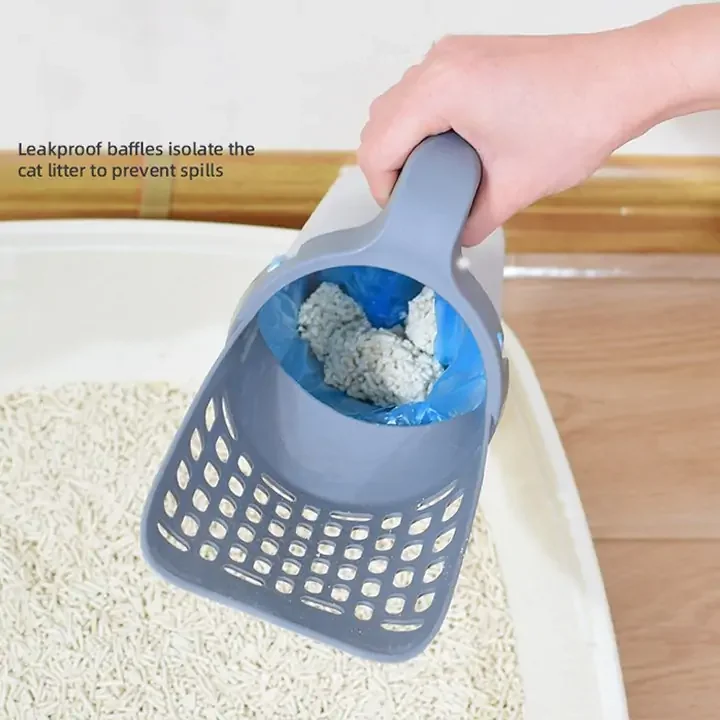 Cat Litter Scoop Integrated Detachable Deep Shovel Holder with Poop Sifting and Litter Bags
Makes cleaning the litter box a whole lot easier!
When shoveling trash with our cat litter scoop set, you can quickly dump the trash into the trash can in a few seconds to reduce dust inhalation.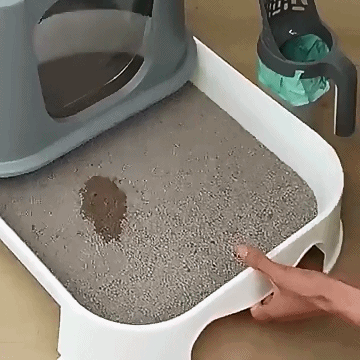 The combination of cat litter shovel + trash can + trash bag makes cleaning easier, easy, and one-handed operation.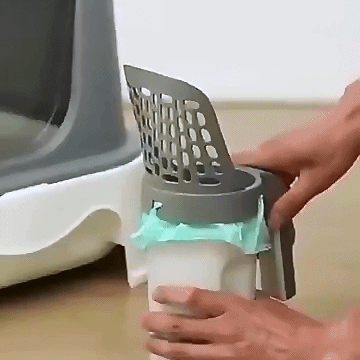 😺 High-quality material:

The cat litter shovel is made of high-quality ABS+PP resin material. Its smooth surface makes it anti-corrosive, very durable, and long-lasting.

😺 Easy to clean:

This multifunctional cat litter shovel has a wide front edge to clean deep corners. After use, the cat litter shovel can be directly rinsed with water.

😺Clean and sanitary:

When ordinary cat litter scoop excrement, you need to use large garbage bags to hold excrement and if you use it once, it is very wasteful, but if you don't throw it away, it will easily attract mosquitoes. Our detachable cat litter scoop is equipped with a small garbage bag, so it is not wasteful to throw it away after use.




Eco-friendly HEPR material, it can be used for compost degradation




Specifications:
1. Dimensions:30*20*12(CM)/11.8*7.9*4.7(IN)
2. Material: ABS+PP resin
3. Color: blue
4. Nature: Integrated cat litter shovel (shovel + trash can + trash bag)