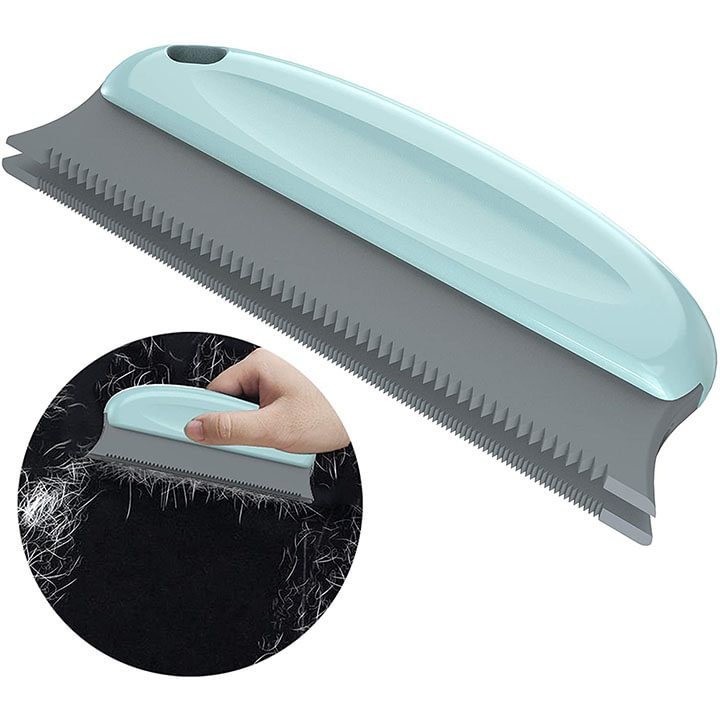 Get rid of pet hair loss anxiety


🙀For every family that keeps pets, the phenomenon of pet hair loss is very common. No matter it is a sofa, a carpet, a quilt or clothes, it is easy to be covered with pets' falling hair everywhere.
✔Our hair removal brushes are specifically designed to deal with this phenomenon, and can easily remove the hair falling from pets.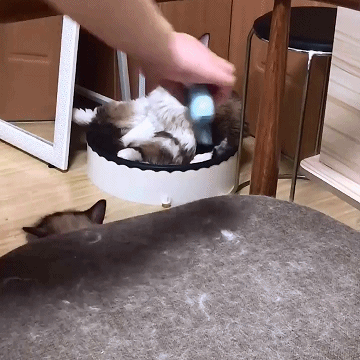 Reject the sharp, round brush head to prevent scratches. Pragmatism does not fail to take care of the comfort of pets and protect the safety of family members.
Easier to clean, TPR serrated scraper is designed to automatically collect hair, and it can be easily cleaned up with a light pinch.
The double-row comb teeth lengthen the brush head, the hair removal area is large, one thing is multi-purpose, and the hair is removed quickly.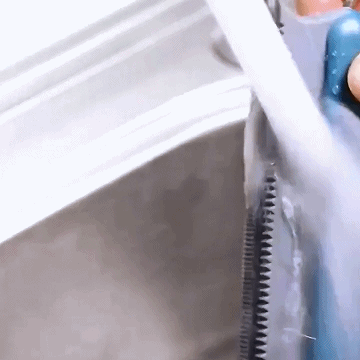 Double serrations for easy hair removal:
Double rows of comb teeth, no hair leakage, the brush head is made of soft TPR material, divided into left and right sides, the left large-tooth comb blocks large particles and removes larger hairballs quickly Save effort.
Easy to clean and reusable:
Easy to clean, just place it under the faucet to rinse pet hair and bacteria stuck to the brush. The brush has a hanging hole that can be hung to dry after washing.
Use for multiple occasions:
In addition to easily removing the hair of cats or dogs, it is also suitable for another cleaning, such as carpets, couch, bed sheets, furniture, car interiors, clothing, etc., assured materials, simple sweeping, simple hair removal, easy Convenience.
Comfortable hand feel and easy to carry:
The well-designed ergonomic design has a comfortable grip and smooth edges. The groove design of the brush handle is very suitable for your palm. The smart size of 6.1 x 2.4 inches, you can put it in your pocket or bag when needed.
Using Method:
Do you have these troubles, sticky hair on clothes, sticky hair on the sofa, sticky hair on carpet, sticky hair on pet nest, sticky hair on the car seat, animal hair loss, you can easily solve it with this pet hair removal brush.

Combing method, when using, hold the handle and move it gently in the direction of the large tooth comb to remove the hair.

When you use it for the first time, maybe your pet will resist it. It has double-row comb teeth. Please gently comb your pet's hair. After they are familiar with it, you can massage it while brushing the hair. A comfortable combing experience. Don't stop comfortably
Specification
Color: Dark blue, light blue
Material: ABS+TPR
Comb Length: 6.1 inches
Handle Length: 5.5 inches
(The above data is manually measured, there may be an error of 1-2 inches)

from

$18.99

$25.98

Save 27%

from

$29.99

$39.99

Save 25%
Customize your pet's exclusive silver coins
There's nothing more unique than this personalized vintage 999 fine silver coin.
Start Customizing