New Automatic Teaser Cat Toy | Laser Cat Toy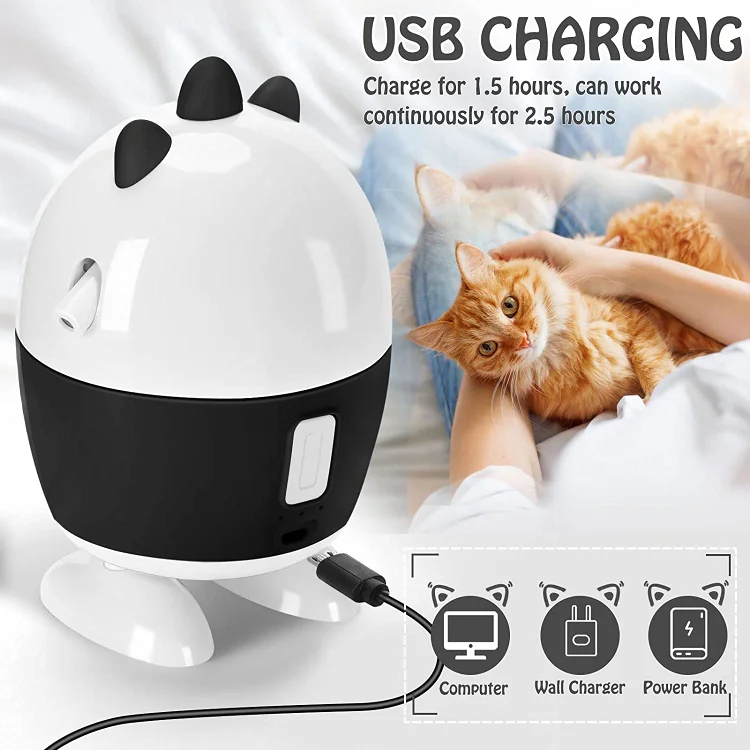 New Automatic Teaser Cat Toy | Laser Cat Toy
【2 IN 1 Cat Toy】 - Cat interactive toys combine both cat feather toys with an automatic cat laser pointer, two different cat chaser toys will bring double joy to your pet. Our cat toy can help to free the owner's hands and let your cat train their natural instincts of hunting, biting, and scratching when playing.

【3 Modes & Auto Turn Off】 - Our Interactive Cat Toy has 3 Automatic Rotating modes --- Slow, Fast, Random. After 30 minutes of working in Any Mode, the cat toy will automatically turn off to prevent the cat from being over-stimulated and keep the game excited. Perfect cat interactive toys for indoor cats.

【USB Charging & Portable】 - Come with a USB charging cable, so charging is convenient. Built-in 500mA rechargeable lithium battery, you do not need to replace the battery. After fully charged, the cat toy will work for a long time. Our Interactive Cat Toy can be easily assembled and carried when going out and traveling.

【Adjustable Height & Feather & Laser】 - Suit for cats of all sizes, the length of the foot can be adjusted by pressing and holding the button at the bottom, come with an adjustable length feather rod to attract the cat's attention. Adjust the position of the laser on the cat toy up and down to change the range of the laser point.

【Safety Material】 - The shell of the interactive cat toy is made of environmentally friendly high-impact ABS material which is sturdy. Comes with 2 different feathers and bells to avoid dullness. If any problems, please contact us anytime.