Giggle Ball with Sound Vocalizing Molar Dog Toys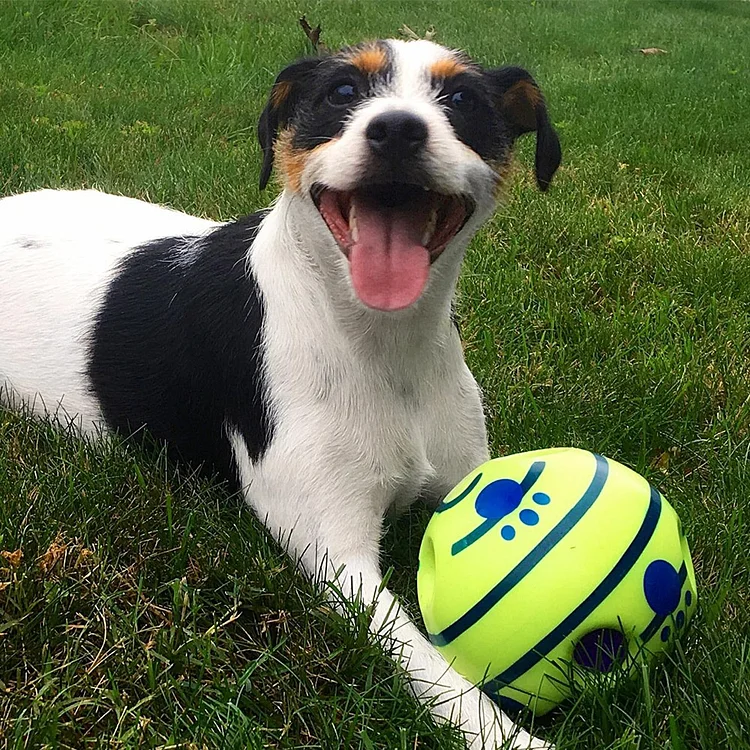 Giggle Ball with Sound Vocalizing Molar Dog Toys
PRODUCTS FEATUREFUN FOR ALL BIG OR SMALL DOG
: Funny Giggle Ball is great for dogs of all ages and sizes! The 6 clutch pockets on the toy make it easy for your dog to pick up during playtime!
FUNNY GIGGLE Ball
:With just the nudge of a nose, off the ball goes! The ball does not require batteries - the secret is the internal tube noisemaker inside of the ball, the enticing "play-with-me" sounds are sure to engage your pup as the toy rolls around!
HAPPY, HEALTHY & FIT!
By engaging our dog's natural curiosity and instinct to play with giggling sounds when rolled or shaken, this toy keeps your pup active and entertained throughout the day providing great exercise for your best friend!
GREAT FOR INDOOR & OUTDOOR PLAY
:Whether your dog likes to play in the park or in your home The Ball interactive dog toy is guaranteed fun! Watch as your pup leaps & bounds when they hear these playful sounds! This interactive toy is meant to keep your dog entertained and active.
PETS KNOW BEST
in choosing their toys. The Ball is sure to catch your dog's attention with the found sounds and become their favorite toy in no time! They will love fetching, rolling, and shaking this ball.