Dancing Fish Interactive Cat Wand Toy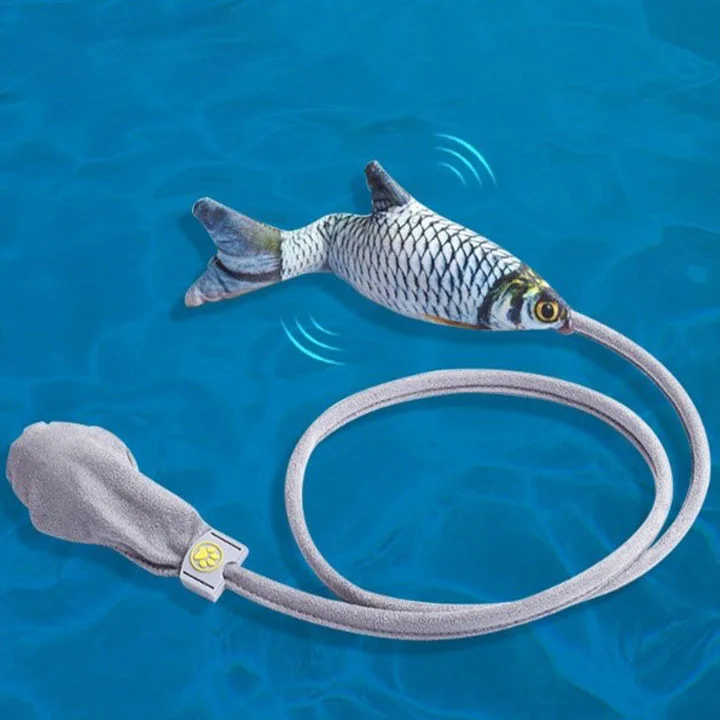 Dancing Fish Interactive Cat Wand Toy
After thousands of tests, we found that our newly developed fish cat toy is easier to attract cats' interest than other electric fish cat toys.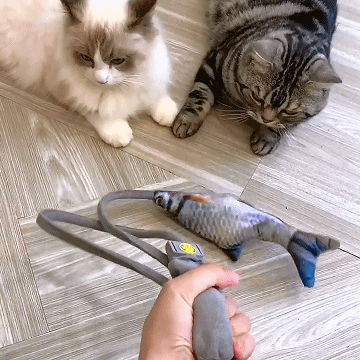 With manual airbags to swing the fishtail, no mechanical noise, it won't scare your lovely cat at all, and at the same time, these catnip toys give you more opportunities to interact endlessly with your beloved pets.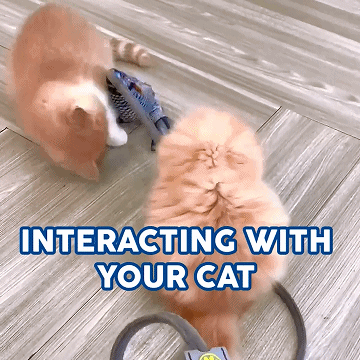 Innovative Catnip Toy
The belly of this cat kicker toy has catnip that cats can't resist, catnips could relieve your kitty of depression and stress, and attract cats to play, bite, chew and kick it. The tail of the fish is also with a bell, which will make a sound as the trail swings to better attract the cat, it will drive your cat wild with excitement!


Safe & Durable
This floppy fish cat toy is made of soft flannel, stuffed with PP cotton and natural catnip, safe and non-toxic, it can also be used as a pillow for cats.
Tighter sewing makes this catnip toy more bite-resistant and not easily torn, and this cat kicker toy does not need to be charged, so you don't need to worry about whether it if no power or won't move when connected to the power source.


Realistic & Interesting
This interactive cat toy uses 3D to make the fish very realistic, made according to real proportions, and similar in size to the prey, 9.45" * 3.94".
When you pull this catnip toy to move and jump or squeeze the airbag to make the fishtail swing, it will make the kittens more excited and stimulate the cat's interest in hunting.
Perfect Gift
Our fish cat toy is convenient to carry and easy to clean, suitable for kittens and cats of all ages and sizes, cats can enjoy sports and toys anytime, anywhere. And when we are under pressure, we also can squeeze the airbag to release the pressure and think about things. This cat interactive toy is an ideal gift for cats and their owners.

Note:
1. Due to the lighting effects and shooting angles, there is a color difference in the product, please understand.
2. Due to manual measurement, there is a tolerance in the product size. Simulation Fish Innovative Cat Interactive Plush Toy