Custom Engraved Pet ID Tag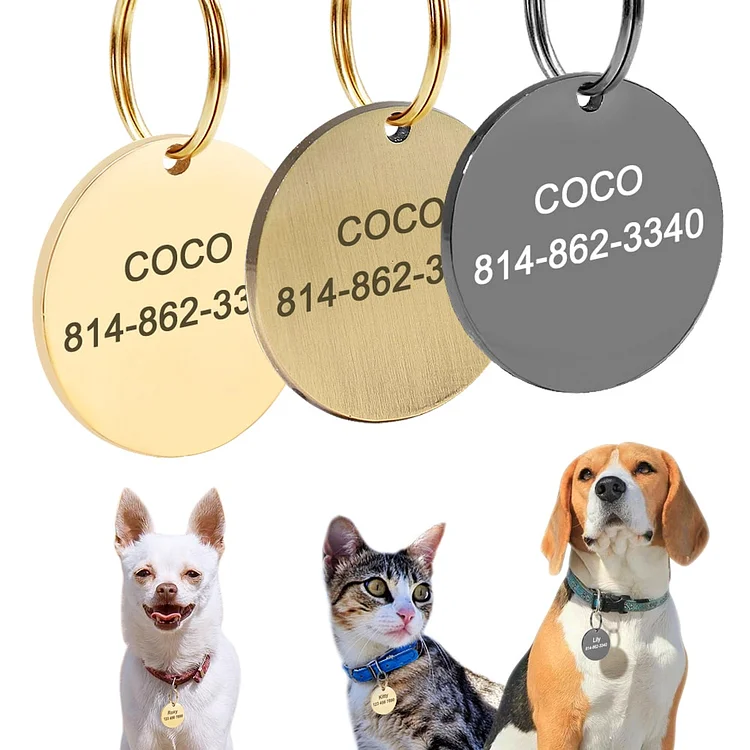 Custom Engraved Pet ID Tag
If trouble happens and your pet wanders, you can quickly find your little pet back at the contact information on the ticket. One side of the ticket is engraved with the name of the animal and a telephone number.
Material: stainless steel
Dimensions: Thickness 2 mm; Diameter 25 mm/Diameter 30 mm

Production cycle: 3-5 days

Tips:
In the text boxes, enter the name of your favorite and optionally the phone number they will reach if the little harrier wanders.
Hand-made customized products do not accept returns or change Pet names and phone numbers during production, I hope you can understand this.