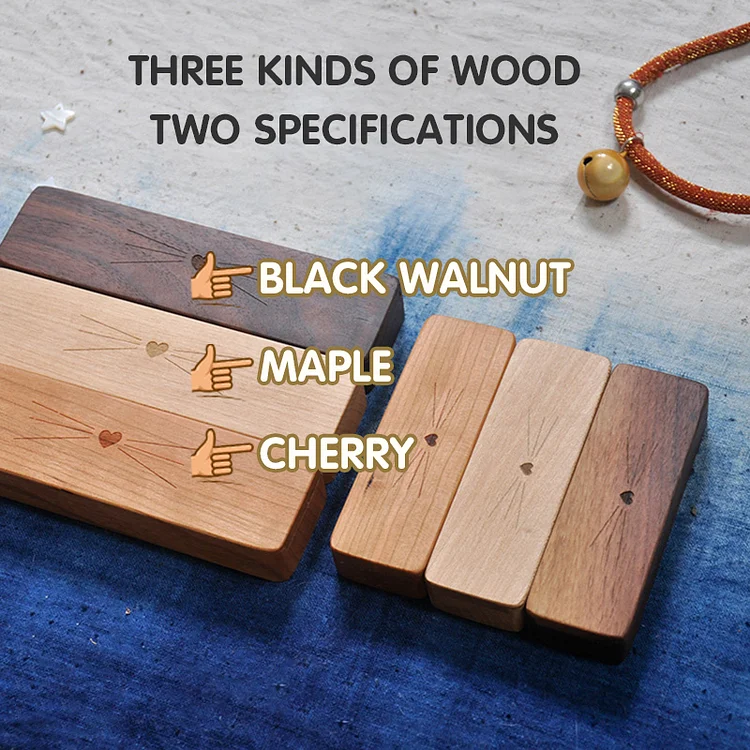 Does anyone like me like to collect cats' whiskers, hair, and fallen teeth?
Use this box to collect the traces of your cat's growth to commemorate the time it has been with you. This will definitely be a great gift for cat owners.
You can engrave the cat's name to customize a box that is exclusive to your cat.
Using environmentally friendly wood imported from North America, coated with vegetable wood wax oil, fine workmanship, and quality assurance.
Three kinds of woods are available: Maple, Cherry, black walnut