Windmill Hair Brush Grooming Massage Puzzle Training Cat Toys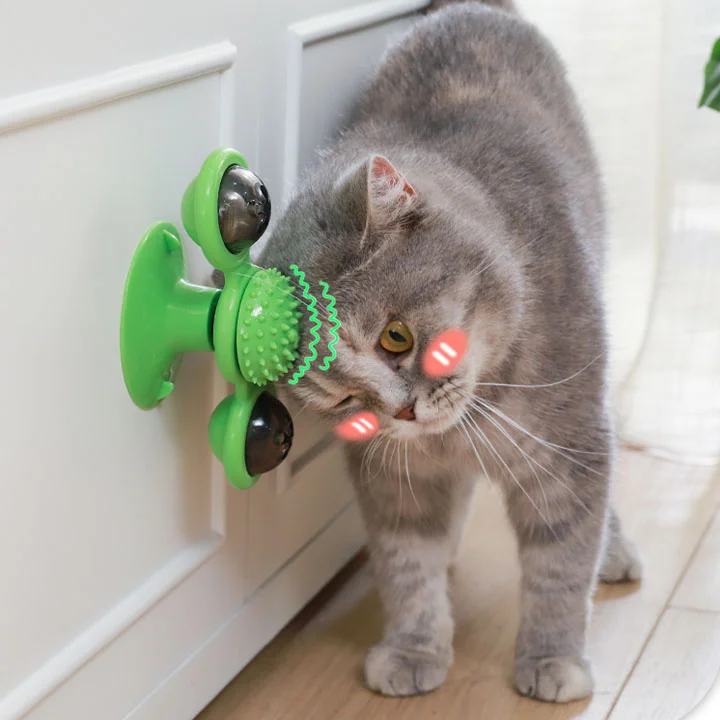 Windmill Hair Brush Grooming Massage Puzzle Training Cat Toys
The training turntable can enhance the interaction of the cat, thereby reducing anxiety and calming it. The training turntable allows the kitten to play for hours without getting bored and makes your cat happy. The happiness of pets is the wish of the owner.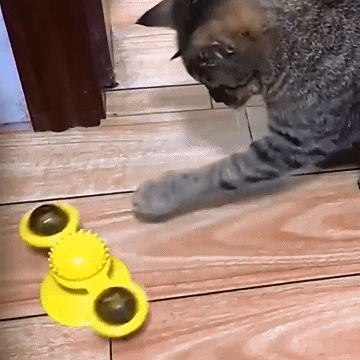 There are two transparent trash cans on the round blade of the turntable cat toy, which can be placed with luminous balls, bells, or catnip balls to attract cats. By gently turning the cat toy, your cat will be curious about it instead of being bored.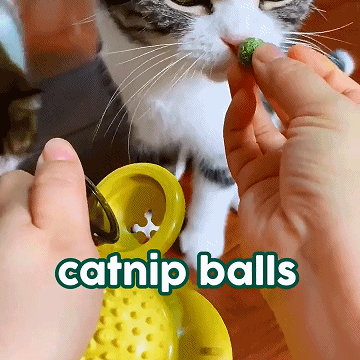 Safe and soft material
The training cat toy turntable is made of TPR and silicone sucker, and the material is safe. Durable, with good stretchability, and will not harm cats.
Multifunctional design
There is a friction device in the middle, and the soft protrusion allows the cat to rub the face or brush in daily use. It also has an ultra-clear molar cleaning effect, which can effectively clean the cat's tooth dirt and ensure the cat's oral health.
Bottom suction cup design
The cat windmill toy has a sturdy suction cup that is not easy to drop. You can stick it on any smooth and flat surface, such as glass, mirrors, smooth tiles, wooden floors, or places where cats often appear.
Unique Design

– All the designs are very suitable for cats to entertain themselves.
Easy to Use

– Cat windmill is easily attached to any surface with adhesive. And it is rotatable for your cat to play with it to have fun.
Reduce Cat's Anxiety

– Cat windmill can reduce cat's anxiety. Turn the windmill cat toy gives your cat all the feline fun without the clutter! Best of all, you can leave them all at home with it. You don't have to worry about cats running around anymore.

Multiple Uses

– there are two transparent bins on the round blades of the windmill, which can place light balls, bells, and mint balls to attract cats.
When the windmill is gently moved, it will rotate, making the cats love releasing their claws, and there is a hair and face rubbing device in the middle.
We strive to provide you with the best products and the best customer experience, if you have any questions, please contact us, and we will promptly deal with them.