Anti-Swelling Ginger Detox Foot Patch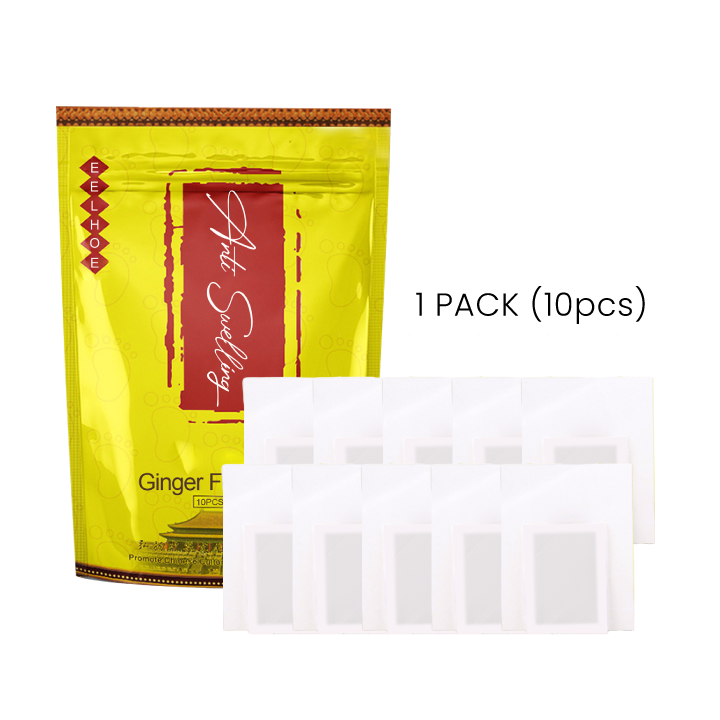 Anti-Swelling Ginger Detox Foot Patch
Naturally Soothes Swollen Feet & Legs. Reduces swelling in the legs and ankles using natural antioxidants in ginger that are anti-inflammatory and antibacterial.  It's definitely a green way of detoxification and targeting pain relief!
Features:
Anti-Inflammatory

 

- Soothes swollen legs and ankles with natural antioxidants that are anti-inflammatory and antibacterial. 


Body Detox

 

- Reduces accumulated toxins as it sucks them out, diminishing their harm on your body.


Health Benefits

 

- Promotes blood circulation and a healthier metabolism, which naturally helps burn fat faster.


Overnight Results

 

- Effective and quick, it works overnight for a healthier you in the morning.


All-Natural

 

- Contains ginger and bamboo vinegar that stimulate acupuncture points for natural healing.


Safe to Use

 

- Safe to use on all skin types.

Specifications:
Ingredients: Ginger, Bamboo Vinegar
Package Includes:
10/20/30pcs x Anti-Swelling Ginger Detox Foot Patch