Christmas Hanging Ball Climbing Cat Scratching Post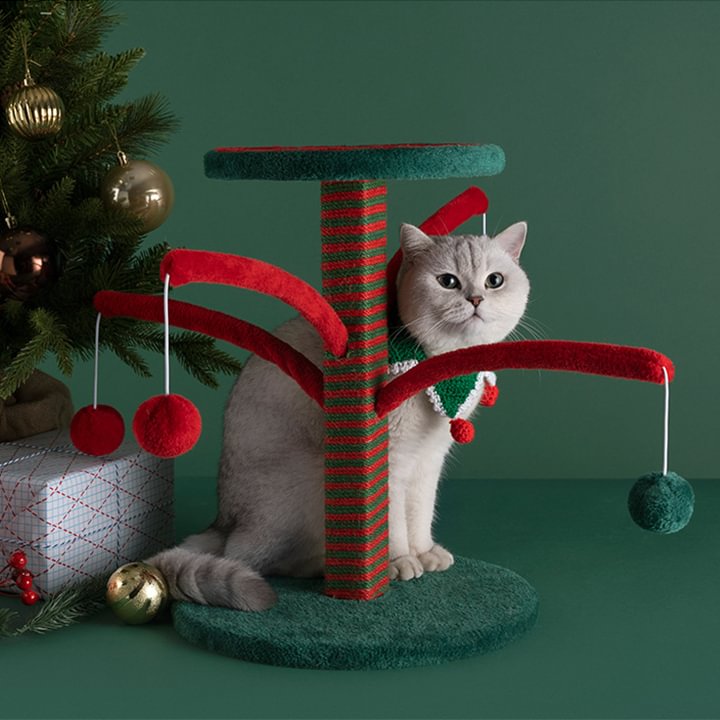 Christmas Hanging Ball Climbing Cat Scratching Post
Designed with cats in mind
It is equipped with hanging in creative toys to stimulate their prey-like behavior like pouncing, swatting and enhance their playing time with it and provide extra fun for them. It offers a perfect place for cats to relieve their stress, encourage their natural desire for a good scratch, and save your expensive furniture from little tiger clawing.
Feature:
Sturdy Structure---maximum protection of pet safety
Multi-layer Design---suitable for one or more cats
Detachable Natural Sisal Scratching post---Perfect for conditioning claws, and offer more choice
With Christmas decoration ---more interesting for cat
Multi-functional---it can be used as a scratching post, jumping and climbing frame, and cat toys
Protect Your Furniture: Satisfy your cat's innate need to scratch and keep their claws off your furniture with these round scratcher refills
Size:35*35*44cm
Material:
sisal corrugated paper
Product Category:
Cat Climbing Frame
Weight:
about 2.5kg
Color:
Christmas cat climbing frame
Category:
Pet Toys
from

$18.99

$25.98

Save 27%

from

$29.99

$39.99

Save 25%
Customize your pet's exclusive silver coins
There's nothing more unique than this personalized vintage 999 fine silver coin.
Start Customizing