Windmill Chick Interactive Cat Toy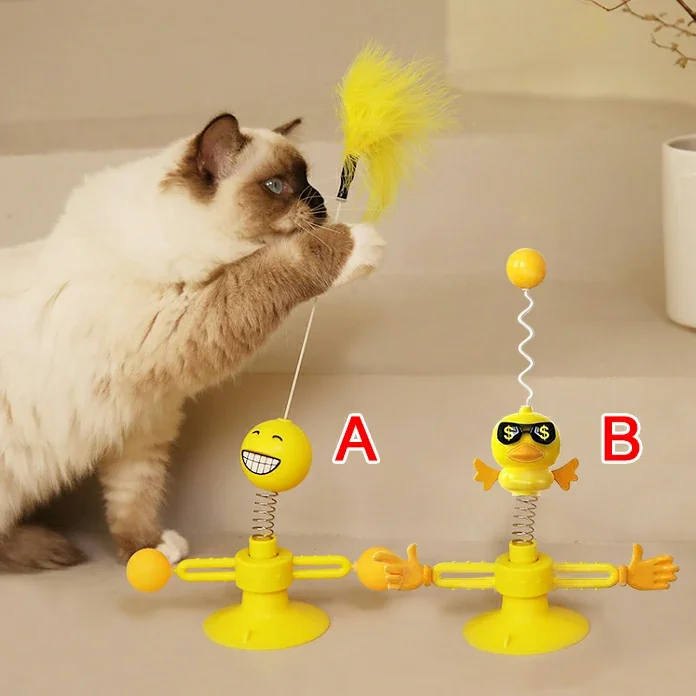 Windmill Chick Interactive Cat Toy

Reduce Anxiety
The cat turns the windmill toy can reduce cat anxiety and lessen boredom, enjoy the fun of the toy, most importantly, you can leave your cat at home and don't need to worry about cats running around.

Can be placed on a smooth wall or floor, saving spaceReduce anxiety

The cat turns the windmill toy can reduce cat anxiety and lessen boredom, enjoy the fun of the toy, most importantly, you can leave your cat at home and don't need to worry about cats running around.

Can be placed on a smooth wall or floor, saving space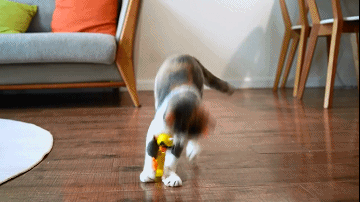 360° Rotating Windmill
The spinning windmill will not get stuck. After the cat flapping, the windmill can spin quickly, attracting the cat to play!

Shake Left and Right
Let your cat make it shake left and right to attract the cat's attention, and will not make the cat boring, can use it many times


1. 360° Rotating Balls(The top of A is a ball, and the top of B is a feather)
2. Fiber Funny Cat Rod with High Tenacity
3. Powerful Suction Cup
Can be used in more positions. The suction cup can be adsorbed on rough surfaces, such as wooden floors, doors, and windows.
4. High Elastic Spring:
Safe and solid, not easily deformed, can be shaken back and forth or rotated by the main body.
5. Bottom Weight:
With the weight on the bottom, the toy swing back and forth, will not fall over and move on its own.
size:6inch x 3.62inch
weigh:2.82OZ
material: TPR+ABS
Color: yellow